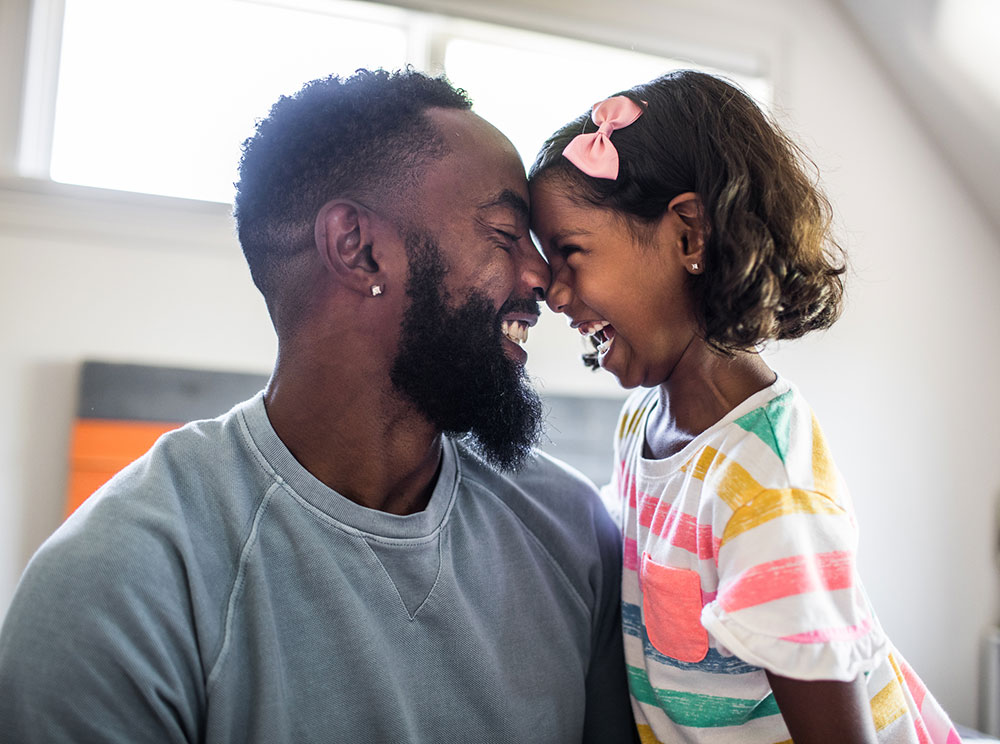 Having a father who is present in a child's life supports healthy development. Children who grow up with their fathers or who experience social and emotional support from positive male role models tend to do better in many areas, including:
better cognitive outcomes, even as infants
higher self-esteem and less depression as teenagers
higher grades, test scores, and overall academic achievement
lower levels of drug and alcohol use
higher levels of empathy and other pro-social behavior
Research shows that the cooperative input and influence of a male parent and a female parent is ideal and, in many ways, essential for proper child development. Pruett, an expert on fathering and author of Fatherneed: Why Father Care is as Essential as Mother Care for Your Child, states "fathers do not mother, they father." 1 They play distinctly different roles, both equally important. Psychology Today explains, "fatherhood turns out to be a complex and unique phenomenon with huge consequences for the emotional and intellectual growth of children." 2 A father, as a male parent, brings unique contributions to the job of parenting a child.3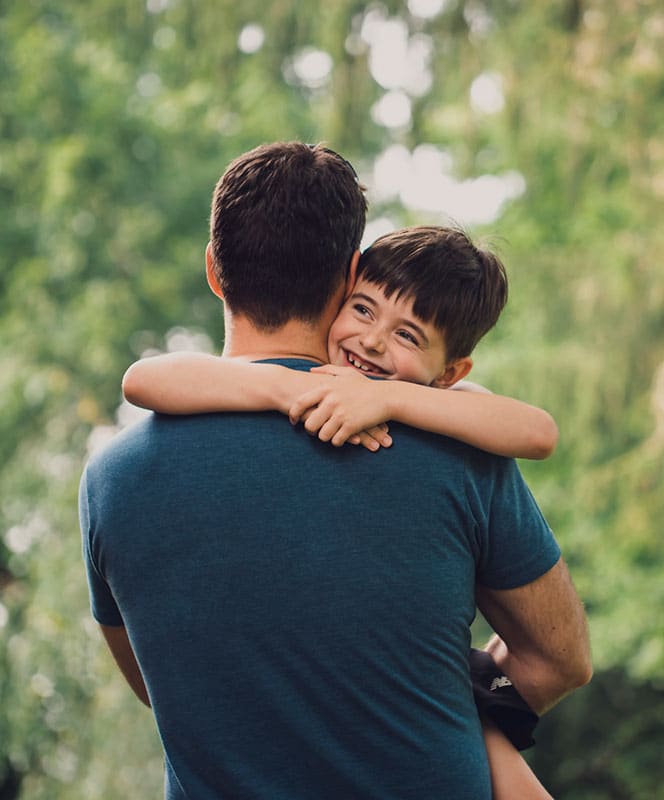 One of the most important social trends of our time is the dramatic increase over the past four decades in the number ofchildren living in father-absent families. In 1960, less than 10 million children were living in homes absent from their fathers. Today, that number stands at over 24 million. This means that tonight, nearly 4 out of every 10 children in America will go to sleep in a home in which their biological father does not live; by some estimates, this figure could rise to as high as 60% of children born in the 1990's. For the first time in our history, the average child can expect to live a significant portion of his or her life in a home without their father present.4
Although many fathers are not living in the same household as their children, they can remain actively involved with their child's school activities, interests, friends, feelings, and overall well-being. For children who have lost their dad due to death or other circumstances, other adult male figures, such as uncles and grandfathers, and other men who live in a community can play a critically important role in the lives of these boys and girls.
Many national, state and local programs work to reconnect absent fathers with their children while other programs help to find positive adult males to play an active part in the lives of children in their communities. The National Fatherhood Initiative (NFI), for example, offers evidence-based and evidence-informed programs that serve incarcerated fathers, and dads in the military, addressing some of the unique challenges in each of these circumstances.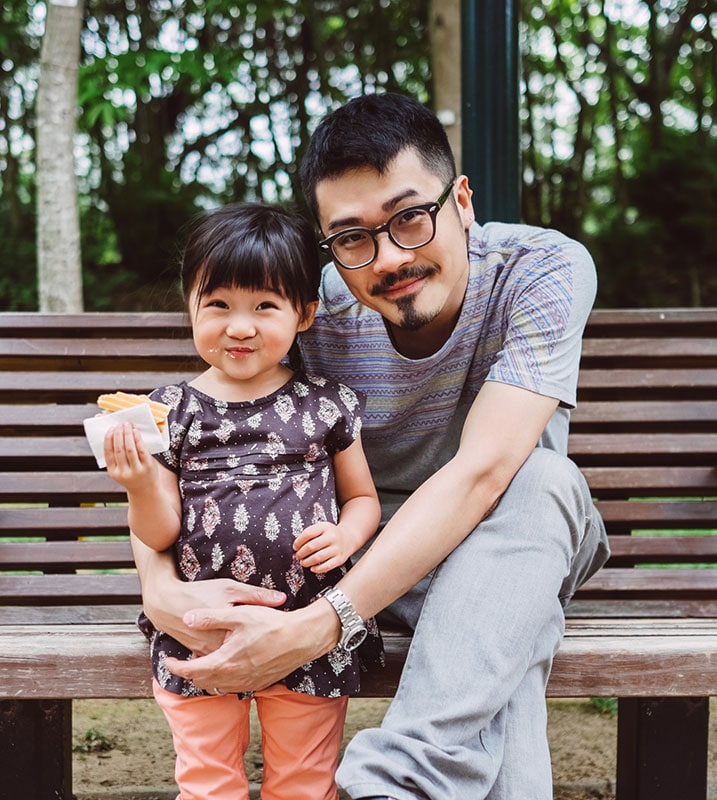 The National Responsible Fatherhood Clearinghouse (NRFC) under the US Department of Health and Human Services provides links to programs offered in states, links to mentoring programs for men who wish to volunteer, and a library and multimedia resources for anyone wanting to learn more about being a responsible male figure in a child's life. A series of public service announcements sponsored by the NRFC, have been run throughout the country in recent years. They serve as a reminder that fathers and other male figures can play an impactful role in the lives of children in all sorts of ways. 
* Thank you to Erik Vecere, Vice President of Program Support, National Fatherhood Initiative for contributing to this posting.
National Responsible Fatherhood Clearinghouse (www.fatherhood.gov)
The Clearinghouse is an Office of Family Assistance (OFA) funded national resource under the USDHHS for fathers, practitioners, programs/Federal grantees, states, and the public at-large who are serving or interested in supporting strong fathers and families. The Clearinghouse goals include disseminating current research and proven strategies with dads, researchers, policy makers and other stakeholders. The website includes tips for dads, fatherhood programs, and a library with resources on responsible fatherhood.
Making Meaningful Connections 2015, Ten Ways to be a Better Dad Tip Sheet, US Department of Health and Human Services available from the Child Welfare Information Gateway, Childwelfare.gov Tip Sheets. Making Meaningful Connections is a resource guide produced annually by the Child Welfare Information Gateway under the direction of the Children's Bureau within the USDHHS. The Guide is distributed nationally to CBCAP State Lead Agencies and other organizations and is available electronically at the link provided here. It includes chapters on the protective factors, engaging in communities, and tips sheets for parents and other caregivers.
National Fatherhood Initiative
The National Fatherhood Initiative (NFI) is a nonprofit organization founded in 1994 to "reverse our nation's destructive trend toward father absence". NFI's mission includes educating all Americans, especially fathers, through public awareness campaigns, research, and other resources. The website includes information on the 24/7 Dad program, community-based fatherhood initiatives, and special sections on incarcerated dads and military families.