A Guide to Support You in Finding Your Voice, Your Value & Your Story
The goal of this guide is to support you as a parent leader, state lead and/or practitioner in crafting a detailed, overarching, and go-to story that effectively illustrates your ro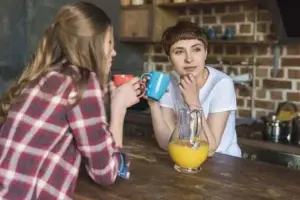 le in prevention work for when you communicate with funders, legislators and potential parent leaders.
What will make your story impactful is your ability to show the listener why you get out of the bed in the morning, your passion for this work and why you are the leader you are.
FRIENDS is interested in your growth and successes and your ability to identify what makes you a credible leader or practitioner, while recognizing when a story isn't helpful (we don't want to re-traumatize anyone). What makes your story yours is your experiences. Self-reflection is important here. So is being active and passionate in your storytelling. That and your hook: what message do you want people to walk away with? By the end of this process FRIENDS wants you to know this and be able to tell your story in a focused, effective and compelling fashion.
THE BEGINNING | Brainstorm...List
Begin the story development process by brainstorming and writing down all the pertinent milestones and memories related to your role as a parent leader, state lead, and/or practitioner, as well as the personal narrative that makes you unique. Create a list of these milestones and memories in the form of ideas, words, phrases, stories, and events to build off of and from. Make connections between these milestones/memories. Add notes on setting, dialogue, and feelings, as well as the stories behind the stories.
Action Steps/Examples: Take a moment to sit, breathe, clear your head and begin to list the milestones, memories and events related to your childhood, education, holidays, hobbies, influences, inspirations, parenting, the birth of your child (and their birthdays), struggles, challenges, and advocacy you've done, formally and informally on behalf of yourself and families in your community. Then revisit the list, connect ideas, tighten it, and add both details and the stories behind the stories.

Why are we engaging in this brainstorm, as well as the exercises that follow? The intention is to heighten your self-awareness, gain further insight into your personal and leadership journey and build momentum (and building blocks) as you begin to craft your story.
BUILDING A FOUNDATION | Exercises
FRIENDS wants you to focus/define your role and personal narrative. Here are some exercises that will assist in accomplishing this. Building on your brainstormed list, use these exercises to mine further details, refine your list, hone your thinking, identify stories that support your larger story, and tell the most focused story you can craft and share, out loud and with confidence about your role.
Three-word exercise:
What three words would I use to describe myself when I first meet someone?
What three words would someone else use to describe me having just met me?
How do these words compare and are there words that work better?
Ask those around you what words they would use to describe you.
Also: As a means for further defining what makes you unique and effective, articulate your superpower in as few words as you can?
Action Steps/Examples: You believe you are kind, focused, and strong, and someone having just met you might say that you're curious, tough, and engaging. How do these words hang together and compare to one another? Are they similar or in conflict, and regarding the words that stick with you, are there other versions of those words that you prefer, i.e., do you prefer tough or resilient? Further, as a superpower, are you a collaborator supreme, a great listener, a master facilitator, or something else?
Determine Your…
Description: What words do I use to describe my work and / or role?
Emotional Appeal: How does my personality affect the experience someone will have with me?
Function and Intention: What do I do that distinguishes me from everyone else, and what do I want the people I share my story with to do based on my story, behavior, and actions?
Put It All Together: Combine these words into a short sentence or phrase—no more than five words to guide your storytelling efforts.
For example: I am an advocate, I am resilient, I engage people, and I tell my story. I do so with passion, I seek change and my intent for those I engage with is to encourage them to take action themselves.
The result: I am a passionate advocate for families and seek to engage elected representatives in transforming policies that affect these families.
CRAFT | The Power of Story
Building on the insights uncovered in the above brainstorm and exercises, begin to craft your story or stories… Do focus on detail, show the audience what you want them to see and feel—scene, feel, dialogue, lessons, ah-hah moments, and passion(s)—don't just tell them. Don't overwhelm the audience with data, such numbers may not make sense or overwhelm your audience, i.e., do not use data as your talking points, use data to support your talking points. To get started draw on the following storytelling prompts:
What's your Why? What are you passionate about? What gets you out of bed in the morning?
Go to a moment that rocked your world and/or go to a moment that changed your life, and/or go to a moment that you learned a lesson.
When someone asks you what you do, what do you say?
Talk what about what drives you in terms of Child Abuse Prevention (CAP) and / or talk about the importance of CAP in your life and work.
After engaging with these prompts, start to tell/filter your story and journey through the prism of the Hero's Journey (as popularized by Joseph Campbell – see further details in the Resources section below); and organize your notes and thoughts as just such a journey (no edits, yet, just ideas):
1. You – You are the hero of your story…
2. Need – But you want something…
3. Go – You enter an unfamiliar situation…
4. Search – You adapt to your situation…
5. Find – You get what you want…
6. Take – You pay a price for it…
7. Return – You return to a familiar situation.
8. Change – You change.
Action Steps / Examples: Take a moment to walk through the above questions, answer them, and use the steps of the Hero's Journey as a guideline for crafting the story of your journey because you are the hero of this story. Write it down, rewrite it, make it a story you're proud of. Focus on telling the story you want to tell. Don't concentrate yet on editing, tightening the piece, or punctuation. We'll get to that.
Why are we writing our story down before telling it out loud? Because the intent is for you to force yourself to get it down, see it, own it, and prepare yourself to share it out loud with confidence.
HONE | Tighten Your Story (Out Loud!)
It's time to further hone your story. What does the story (or stories) look like when you pull it all together:
Tell your CAP story out loud and include scene(s), feelings, dialogue, lessons, ah-hah moments, and passion.
Now, time yourself! Tell your story in three minutes, two minutes, and now one minute.
With each round, remove any unnecessary build-up and excess language, lose the introduction, jump in, get to it, and distill it to a story that is tight and engaging.
Be sure to listen for fillers such as "Ums" and "Ahs," "like," or "you know," slow down, note where and when you use these, and strip them out.


REMINDER: Focus on what makes this your unique leadership journey, and what makes your story yours is your lived experience. Also, if you can, tell this story to someone you trust.
Action Steps/Examples: Slow down, read your story out loud, practice it, and begin to edit it with an ear for flow and focus. Listen for excess language, the place you get stuck, or stammer, address these moments. Also, think about how you will tell your story—where you can pause, speed up or slow down, and use body language—to make your points with maximum effect.
YOUR STORY | Write it Down (Again), Pause to Reflect...And Done
Now get the final version of your story down on paper. No freewheeling! Write and rewrite your CAP / Parent Leadership story until it's tight, it flows, it's in your voice, and you're happy with it.
Action Steps/Examples: Capture this up to three-minute version of your story on paper. Read it for punctuation, flow, edits, and ask yourself one final question: is there a hook? Said differently, what message do you want people to get from your story? Before you finish polishing your story one last time, revisit what you intended your hook or message to be and ask yourself if your story has met the mark. For example, if you want people to walk away from your story with an appreciation for the importance of reciprocity between practitioners and parents, did you share your experience in a way that illustrates this or did you focus too much on how you felt underworked and overpaid? Once you've answered this question to your satisfaction, you will have a final, focused version of your story to be recorded, shared in public, and submitted on paper as needed.
REFLECTION: Finally, pause here to reflect on what you've written. Do you feel freer having captured your story or are you feeling distress? Are you leaving your listener with a sense of hopefulness or helplessness? FRIENDS wants this process to be cathartic, not anxiety producing. There are times telling our story may cause you to feel both these things at once. What's important is that you recognize this, take care of yourself and ensure you're in a good place to share your story.

My Prevention Moment is FRIENDS' virtual story collection opportunity for parent leaders, CBCAP State Lead Agency staff, and practitioners to craft and record a detailed, overarching, and go-to, personal story that effectively illustrates the role of prevention in your life, family, program, or community.  Personal stories of the impact of child abuse prevention/ family strengthening efforts are vital to helping stakeholders connect with CBCAP work and outcomes.  FRIENDS offers the following resources to assist in the story collection opportunity:
A platform, Memory Fox, to simplify the process of recording and collecting the audio or audio/visual stories
A written step-by-step guidance to assist in preparing a personal story
Storytelling prompts to assist and inspire users to craft the central message
A recorded "master class" to provide users with additional in-depth preparation and resources they need to effectively communicate their personal experience.
About the Platform:
Memory Fox is a story-telling collection platform utilized by FRIENDS to capture the impact of child abuse and neglect prevention efforts from first-hand experiences as told by parents, practitioners and CBCAP State Lead Agencies.  The collaboration between FRIENDS and Memory Fox is a pilot to support a qualitative approach, specifically storytelling, to data collection and sharing.
Memory Fox does not require a download to participate; simply scan the QR code or click the web link to be taken to the campaign.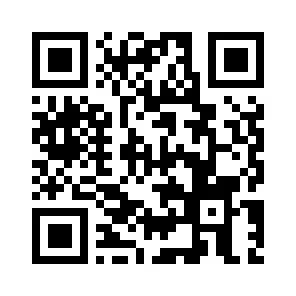 Users will be required to agree to consent
to share their information with the organization and allow their story to be shared publicly prior to submitting their information.
Users will choose from a variety of storytelling prompts or create their own prompt to tell an up to 3-minute story of "my prevention moment".
Users may review and rerecord a story until ready to submit.
In an effort to collect a robust collection of diverse stories from parents, practitioners, and state leadership, please share this information and encourage your state and local prevention stakeholders to record their story.
Prompts:
When did you truly feel hope and optimism in your prevention journey?
What experience as or with a parent, practitioner, or funder changed you?
When was a time you experienced belonging in your community?
What song title or music lyrics capture the essence of your prevention journey?
When was a time you witnessed, first hand, the impact of family-strengthening efforts?
At what moment did you feel your voice was valued and how did you use it to make a difference?